What you need to know
First day? Relax; you're covered starting day one. But, even though your benefits coverage is effective on your hire date, you do need to enroll within 30 days. And guess what? You'll use Workday for most of your benefits enrollment tasks. Bet you didn't see that coming.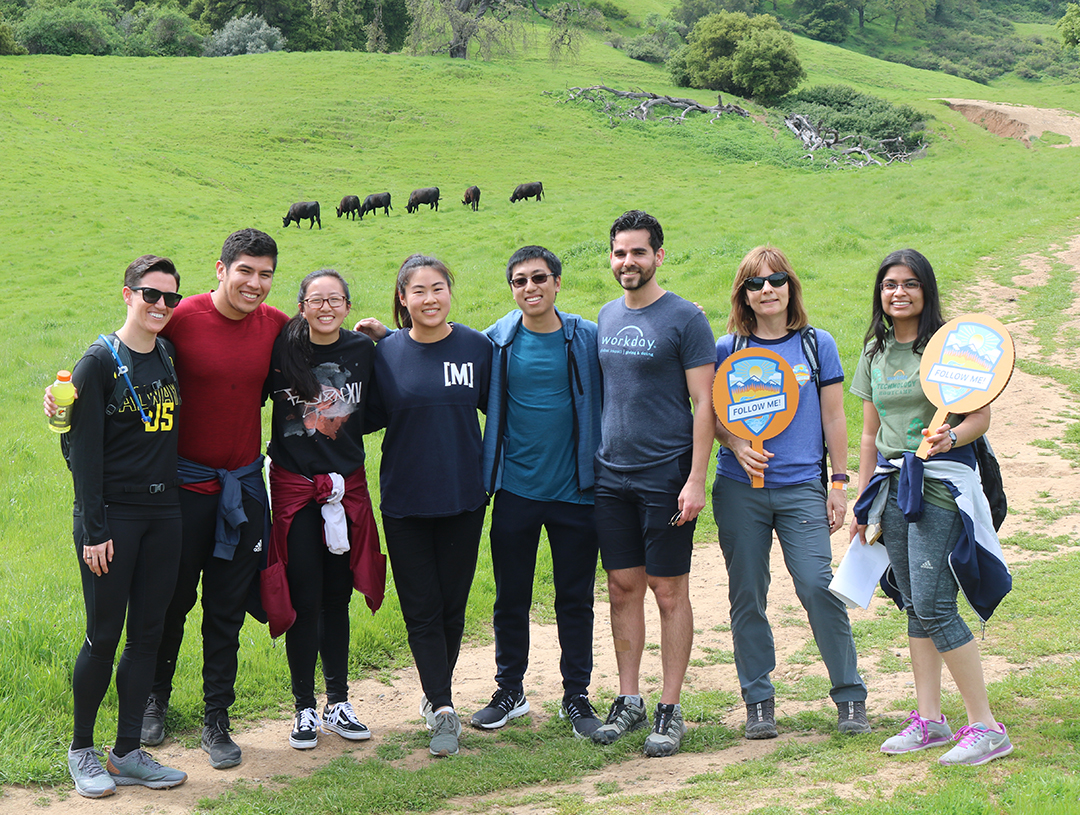 Your first week
During your first week, you'll receive a task in Workday to enroll in benefits. Be sure to first check out our medical, dental, vision, life insurance, and other offerings to determine which plans best fit your needs. And see who you can cover under our plans.
Note: You have 30 days from your hire date to enroll in benefits, but on your first day, you won't see your benefits task waiting for you in Workday. You'll have to go through some of your onboarding tasks first, such as your I-9 verification. If you stay on top of your onboarding tasks, you should receive the benefits task by the end of your first week. Benefits enrollment comes after the Review Documents steps.
Ready to enroll?

When you've decided which health care and other insurance plans you want, all that's left is to sign up.
Stay connected
We post new benefits and information on our U.S. Benefits Workspace page and fun facts and other announcements on our Slack channel (#workday_us-benefits).
Your second week
Just 401(k), okay?
Planning for your future starts now—or, to be more accurate, in about 10 days. That's how long it takes for new hires to be added to Fidelity's system, which is where you can enroll in the Workday 401(k) plan and take advantage of a 50% company match on the first 6% you contribute. That's free money. Every pay period. Seriously.
Claim your free money for retirement

Enroll in the 401(k) plan to get the Workday match on your contributions.
Your first month (or so)
Take stock
At Workday, everyone can be an owner. Here are two ways that happens:
New hire stock grant 
New hire stock grants are approved around the 25th of each month. If you're eligible for a stock grant and you were hired on or before the 15th of the month, your stock grant will take effect on the 5th of the following month. If you were hired after the 15th of the month, your stock grant will take effect on the 5th of the second month following your hire date.
At the end of the month following your approval, you'll get an email from E*TRADE about activating your stock plan account. Visit Workspace to learn more.
Employee Stock Purchase Plan (ESPP) 
The ESPP allows you to purchase Workday stock at a 15% discount, twice a year. The Stock Admin team will announce when the enrollment period is open each May and November. 
Review the ESPP FAQs to learn more.
FYI
This site is the best place to learn about Workday benefits. That's why we named it Workdaybenefits.com (clever, eh?). So start your reading on these pages. Then, if you have questions, submit a People Guide Request.