What you need to know
Bike workouts. Leg day. Zumba. Being active makes you feel better and live a healthier life, and Workday is here to lend a hand. All Workmates get a little cash to spend each month on fitness, and our Pleasanton campus has a snazzy onsite gym.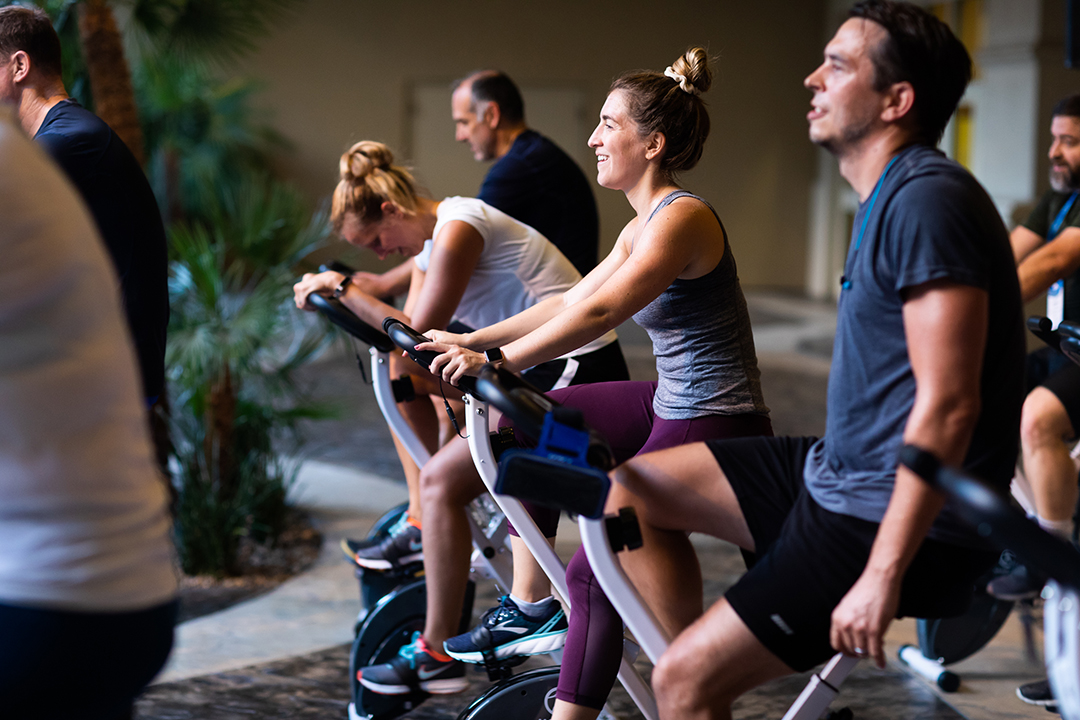 Highlights
Wellbeing subsidy
Boost your health and your wealth. Get $50 a month to support your physical and mental health. We're talking gym memberships, group fitness classes, fitness trackers, guided meditation apps, or even a yoga retreat to unwind and recharge. 
Fitness & Wellbeing Center
Whether you're a Pleasanton-based Workmate or visiting headquarters in need of a good gym, our Fitness & Wellbeing Center has plenty to offer, including cardio and weight equipment, and both virtual and in-person classes. Membership is required.
Location: The Fitness & Wellbeing Center is located on the first floor of building 6000 on the Pleasanton campus.
Questions? Try #pls-fitness-center on Slack, or check out the Fitness & Wellbeing Center page.