What you need to know
Happiness, health, movement, nutrition. They're the four pillars of our wellbeing philosophy, and they're our motivators for offering you lots of great wellness resources. We want you to keep feeling your best, in a way that works for you. And if you have some fun in the process, all the better.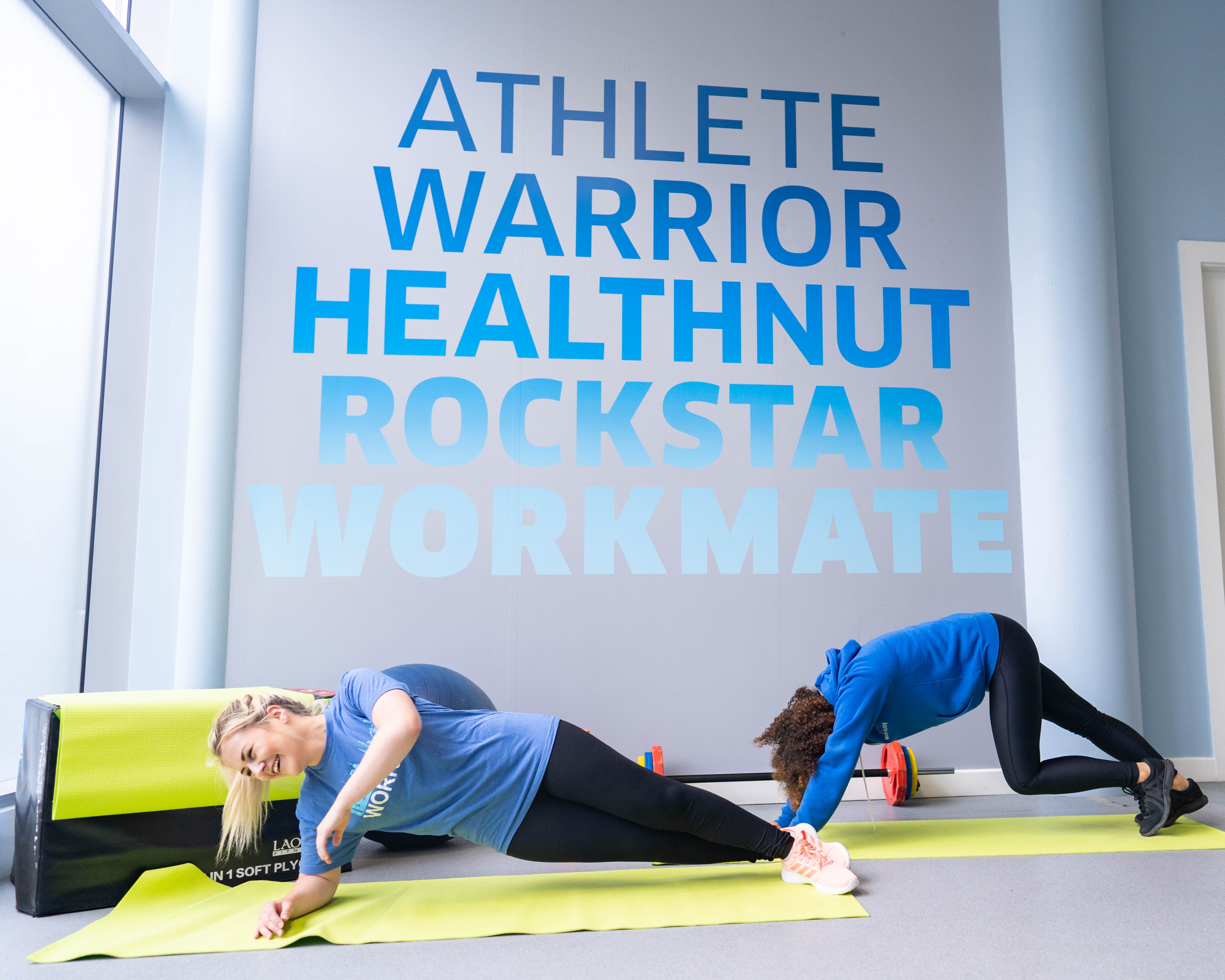 Working at being well

For such a fun company, we take wellbeing very seriously. Hear what your Workmates are saying about what it means to support holistic wellbeing at Workday.
Highlights
Wellbeing subsidy
Boost your health and your wealth. We'll reimburse you up to US$600 per year, subject to taxes, to support not only your physical health, but your mental health, too. We're talking gym memberships, group fitness classes, fitness trackers, guided meditation apps, or even a yoga retreat to unwind and recharge. Here's more.
Maven Menopause support
Menopause is often a years-long journey, and symptoms can change over time. Maven Menopause is a specialized program to guide you through that journey.
After a guided intake process to understand your symptoms, you'll receive a personalized care team that includes an OB-GYN and a career coach. You can discuss your symptoms, learn new ways to manage, and get 24/7 access to Maven's resources and experts when you need a second opinion. Maven Menopause is available at no cost to you or your family members.
Want more information? Learn how Maven provides support and then check out this example for how you can integrate Maven into your own life.
Peer Support Networks
Sometimes, we all need a little support. Peer Support Networks centre around one core philosophy: Members have a shared experience that has caused hardship or difficulties and wish to serve as a support resource for, and to learn from, other members of the network. They offer a chance for Workmates to share resources or strategies that might be useful based on personal experience in a comfortable, informal setting. Learn more.
Onsite services
Here's one less excuse for not taking steps to be healthy. We bring wellbeing services right to you at work: massage, acupuncture, chiropractic, physiotherapy, flu shots, dental check-ups, and midwife support. You pay for some services, while others are covered under the health and dental plans.
Fruit and healthy snack program
We have fresh fruit delivered to the office twice a week and always keep nuts and yogurts on hand. Snack away!
Specialty spaces
When you need to take a break from the party, our office has private rooms perfect for prayer, meditation, nursing, or moments of silence.
Wellbeing on Slack
Join Workmates from every corner of the globe in exploring all kinds of wellbeing topics on our #wellbeing Slack channel, from how to fuel your body and how to calm your mind, to our annual Wellbeing Week at Workday. Local discussions are also on #workday-canada.