What you need to know
Sure, you're a Workday employee. But you're also a human being with lots of interests and passions beyond work. You want to have a positive impact in the world. Our volunteer and charitable giving programs can help you make a difference in your community to help make the world shine.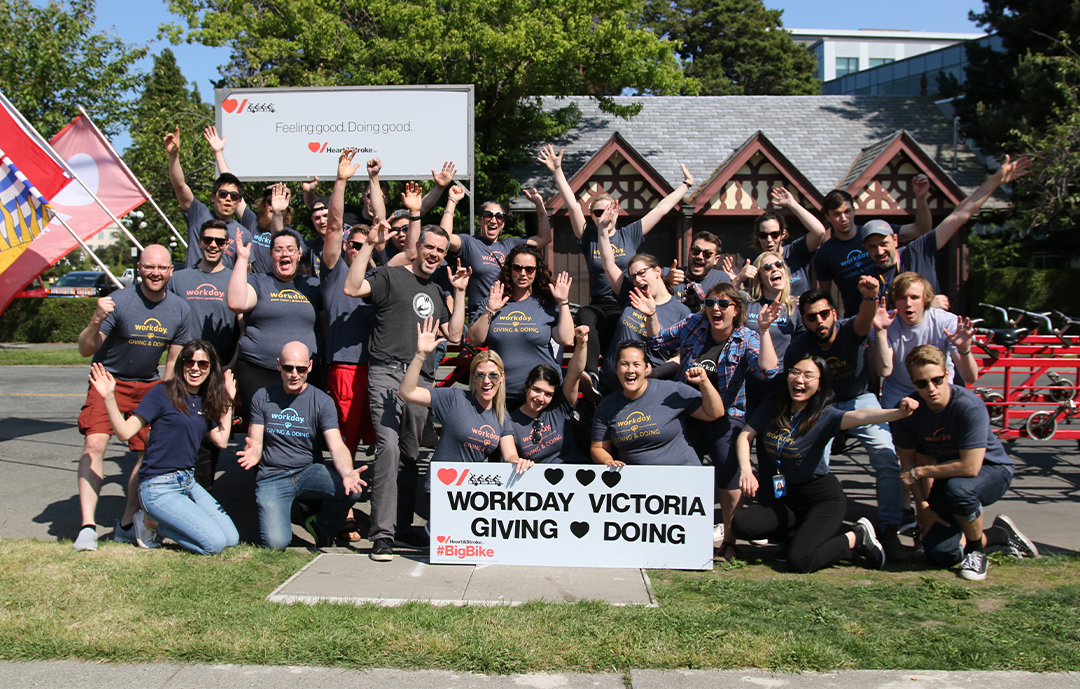 How to give back by yourself
Charitable donation match
If you want to improve your community, Workday wants to help. We'll match your gift to an eligible nonprofit organization, up to US$1,000 per calendar year. Learn more by visiting the donation match program page, or submit your requests using the Giving & Doing tool. Have a question? Email Global Impact.
Volunteering
When you volunteer 25 hours with an eligible nonprofit, we'll donate US$1,000 on your behalf once a year. Learn more.
How to give back with your team
Giving back is a great feeling, but it's even better when you can give back and bond with your team. Grab any group of five or more Workmates, and sign up to volunteer with an organization in your community. You get to have some fun doing good, and Workday will make a cash donation to your favorite charity. Learn more by visiting our team volunteer page.
Team volunteer grants
Earn up to US$5,000 per project for your partner nonprofit. Workday Giving & Doing will donate US$1,000 for every 25 volunteer hours completed by a group of five or more Workmates for a single event. There's no limit to how many grants you can request in a year! Read about team volunteer grants, or apply for funding.
Team athletic grants
Get moving for a good cause! If you assemble a team to participate in a charitable athletic event, you'll be eligible for an additional grant from Workday Giving & Doing. Learn more about team athletic grants, or apply for funding.