What you need to know
We're planning your retirement party already. No, not because we want you to leave! It just takes time to build up enough savings to retire comfortably. The Workday pension scheme makes it easy to prepare for the future. That means less time worrying about money and more time dreaming about fruity drinks with little umbrellas in them.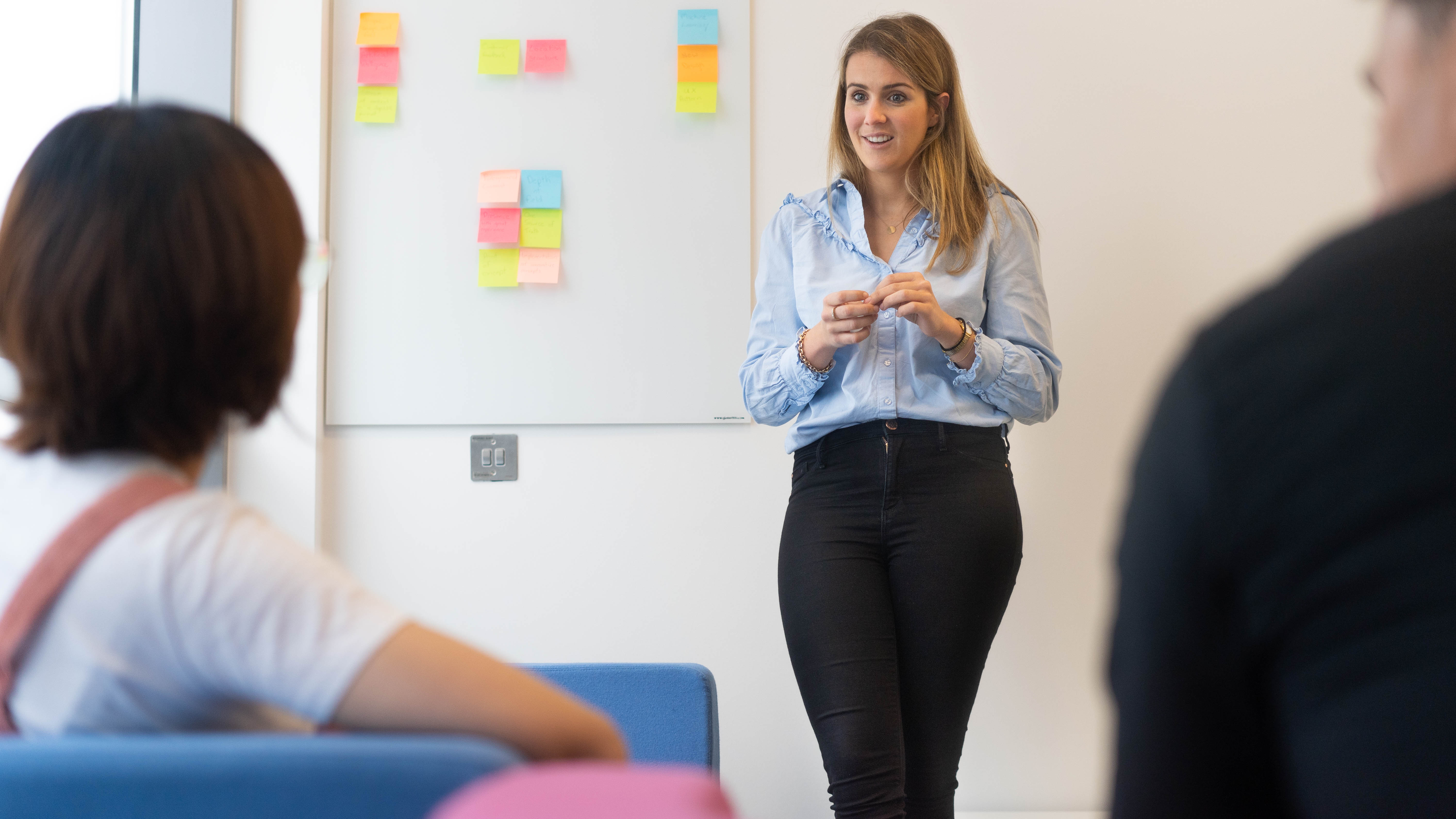 Highlights
The total amount of your pension benefit is determined by the amount you contribute, the amount Workday contribute, and market performance over time.
You may contribute between 4% and 50% of your basic salary.
Workday will match your contributions up to 6% of your basic salary.
Your pension is automatically invested in Fidelity FutureWise Investment Fund strategy, but you can choose other fund options.
You save on taxes and National Insurance contributions for your contributions into the pension scheme. Workday also reinvest 100% of the employer National Insurance contribution savings into your pension.
Free money

You like free money, and we like you! As long as you contribute 4% or 5% of your basic salary to the pension plan, Workday will add another 5%. If you sacrifice 6% of your basic salary, Workday will fully match it. Get that money!
Save now, enjoy later
The pension scheme is a defined-contribution pension. That means you sacrifice a fixed percentage of your salary as a contribution to your pension so you can have a monthly income when you're retired. All employees are contractually enrolled from day one of joining Workday. The default contribution is 6% of your basic salary with a 6% contribution from Workday.
Fidelity manage the pension scheme and invest your pension contributions so your money grows over time. Unless you make another choice, your contributions will be invested in the FutureWise Investment Fund—a plan to make higher-risk, higher-reward investments when you're young, and then gradually shift to safer, lower-return investments in the 18 years prior to your retirement date.
If you have a different investment approach in mind, you can switch to higher- or lower-risk funds at any time. To change your pension investment strategy, visit the Fidelity PlanViewer (registration instructions will be provided in your member pack upon joining). Remember, it's always wise to seek professional financial advice when it comes to retirement savings.
FYI
Workday contribute to your pension based on how much of your basic salary you contribute.
| If you contribute… | Workday contribute… |
| --- | --- |
| 4% to 5% | 5% |
| 6% to 50% | 6% |
Workday also offer a Tapered Annual Allowance scheme for high earners and a Lifetime Allowance scheme for those who have reached their total pension benefits limit.
It's your choice

You have options! You may opt out of salary sacrifice by electing the pre-tax (no NI savings) plan.

Learn how